Author: Ola Thomas | Category: Fitness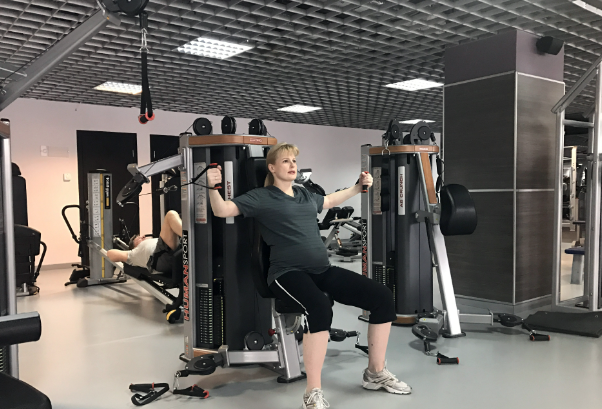 Pregnancy is always accompanied by advice and warnings from all sides: doctors, friends, relatives and even just acquaintances, wanting to give you attention and support, usually contradict each other and completely confuse you in what is good and what is bad for you and your baby. But listen to the scientists: they agree that everything about moderate exercise during pregnancy will be beneficial for both mother and child.
It is important to overcome the fear of physical activity during pregnancy and exercise within reason, taking precautions," writes Alejandro Lucia, professor of physiology at the European University of Madrid, in an article in JAMA (Journal of the American Medical Association).
According to research by the American College of Obstetricians and Gynecologists (2015), if a woman has no medical contraindications, she should do 20 to 30 minutes of moderate-intensity aerobic exercise (one that allows you to talk comfortably) several times a week.
Strength exercises are also very important, which will strengthen the muscles, since during pregnancy the load on the spine and joints increases.
For a long time there was a point of view that if you have not trained before, then pregnancy is not the best time to start. What we now know is that pregnancy is now considered the best time to add some physical activity to your life – because it is the best time to change your habits. However, if you are new to fitness, then gradually come to the loads: start with exercises of the lowest intensity lasting 20-30 minutes, as recommended by the American Society of Obstetricians and Gynecologists (ACOG) and the American College of Sports Medicine (ACSM).
The benefits of fitness for pregnant women
Researchers from the American College of Obstetricians and Gynecologists say that physical activity during pregnancy
helps to avoid excessive weight gain, which complicates the course of pregnancy and contributes to the development of obesity;

strengthens the cardiovascular system and improves well-being;

reduces the likelihood of the need for a cesarean section;

reduces the risk of hypertension in the mother and complications of the respiratory system of the newborn;

strength training during pregnancy maintains muscle tone, reduces pain and improves the process of childbirth.
In addition, athletic parents are more likely to give birth to healthy and slender children with sports and academic abilities than those who lead a sedentary lifestyle.
Precautionary measures
Before starting training, you will need to consult with your doctor.
According to research, even women with chronically high blood pressure, gestational diabetes, and who are overweight or obese can benefit from exercise. However, there are cases in which physical activity should be limited or even avoided . For example, with heart diseases affecting hemodynamics, placenta previa after 26 weeks of gestation, persistent bleeding in the second and third semesters, late toxicosis, severe anemia and the risk of preterm birth, with a number of other complications.
In addition, for some symptoms such as dizziness, vaginal bleeding, chest pain, muscle weakness, swelling of the calves, you should stop exercising and consult a doctor immediately.
Designing a training program should also be under the supervision of a physician, taking into account previous training experience, health status and the risk of complications during pregnancy, according to James Pivarnik, a professor of kinesiology and epidemiology at the University of Michigan who has conducted research on exercise during pregnancy.
Intensity of training during pregnancy
Your goal is moderation.
Exercising too intensely can lead to dehydration and reduce blood flow to the placenta (blood will go to the muscles).
Not 
recommended:
classes at an intensity at which the heart rate rises by more than 90% of your maximum;

long distance running;

classes with very large weights in strength training;

contact sports;

hot yoga;

exercises in the supine position (in the third semester).
Optimal mode
The optimal amount of training depends on the individual characteristics of the body. Extreme cases are known when expectant mothers (professional athletes) participated in races and then gave birth to perfectly healthy children.
All people, especially pregnant women, react differently to different training programs. But doctors are confident that if all these recommendations are followed, the risks will be significantly reduced.
31 Aug 2022