Author: Ola Thomas | Category: Health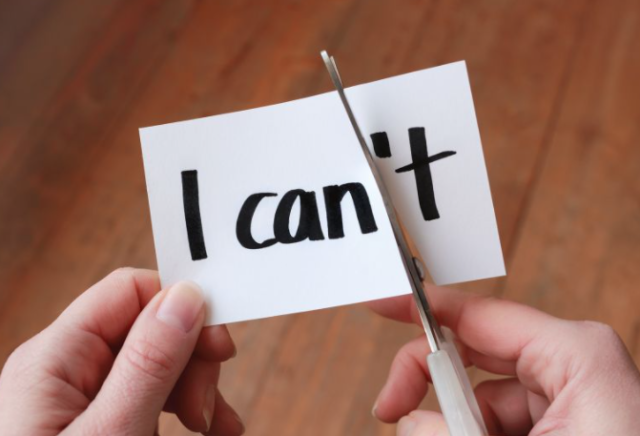 You can dream of a new life and a cool version of yourself, or take action today. It is important to understand that there is nothing complicated in this: the main thing is to give yourself time and not be fooled by the tricks of the brain. This is the principle of its work: any unusual thoughts and actions cause panic, because the brain is sharpened for your comfort and safety. Once you decide to go to the gym instead of staying at home, he will come up with a thousand reasons why you shouldn't. It's cold outside, you're tired after work, you don't feel well, you can start tomorrow – underline the necessary. And this is where your motivation comes into play.
It is not enough just to read the text: here you will find a guide to action, and then everything starts with a desire. Challenge yourself and don't give up. Cakes, lying down and watching TV shows for hours have been, are and will be in your life, they will not go anywhere. Take responsibility, make a plan and follow it step by step: only you need it.
Eat
But correctly and moderately. Forget about low-carb and other diets that lead to nothing but stress and relapse. Worse, you will disrupt the hormonal background, which cannot be corrected only by nutrition and sports.
Eat more protein foods, greens and fiber, vegetable carbohydrates. The only thing that works with weight loss is a calorie deficit, which you need to consume less than you spend. Weight will increase even if you train seven days a week, and at the same time exceed the daily calorie intake.
Eliminate sugar, buns, sweets, alcohol, soda, fried and salty foods from your diet. Turn on your imagination, take recipes from our website, make healthy food delicious. Cook porridge with vegetable milk, toast with avocado, cottage cheese or fish, granola with berries or fruits. For lunch, choose chicken, turkey, fish or a side dish, but always with a salad. You can also make a light vegetable cream soup. Dinner should consist of protein and fiber, you can also drink a protein shake. Do intermittent fasting a few times a week only if you feel comfortable.
Get in the habit of adding more vegetables, greens, and fiber to every diet: these are necessary for healthy digestion and weight loss. Fiber is nutrition for beneficial intestinal microflora. It is she who prevents the appearance of hunger, restricts from overeating. Carry snacks that will come in handy if you get hungry: chopped vegetables, nuts, protein or organic bars. And drink more warm water.
sleep
Even if you are tired of this recommendation, it is worth remembering one thing: it works. Quality sleep gives vigor and strength, the body feels "safe", and you feel rested. This helps cortisol (stress hormone) work properly, metabolism and prevents excess fat from being deposited. Also, during sleep, internal organs and processes continue to work, during which fat is destroyed for energy storage. We go to bed before midnight, sleep 7-8 hours.
Get moving
Connect any activity. There is no opportunity to play sports – walk, dance, ski, walk 12,000-15,000 steps daily. Ideally, add sports, at least two to three workouts a week. You can do more: the main thing is to do everything within your power so as not to overtrain, feel good and stay motivated. You will find home workouts for every level of fitness and for any request (abs, buttocks, arms) in the "Fitness" section.
Walk after breakfast and before bed; work on your laptop while standing, not sitting; forget about the elevator and take the stairs; download the press under YouTube; replace transport with a walk; leave the office for half an hour and go for coffee.
Go for a massage (manual, corrective or anti-cellulite), sign up for yoga or stretching, have bath days, work on your posture, do a contrast shower, do a massage with a dry brush.
31 Mar 2022