Author: Ola Thomas | Category: Fitness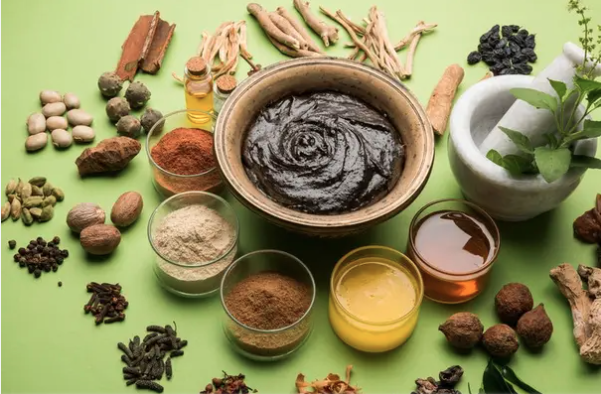 According to the teachings of Ayurveda, almost all ailments appear due to digestive problems. With proper functioning of the digestive system, many diseases can be prevented, and diseases that have already appeared can be eliminated.
Digestion Normalizing Drugs
Herbalax . It is considered a natural remedy based on medicinal plants to improve bowel function. The drug is a mild laxative providing easy and timely evacuation of intestinal contents. The herbs in it soften stools and relieve acute and chronic constipation, giving a person a feeling of comfort and excellent well-being. They also reduce bloating and colic.Herbolax Herbolax Himalaya.jpg
When cleansing the intestines, the water-salt balance is not disturbed. Herbalax can be used in combination with other agents to eliminate excessive gas production. The drug can be used for a long time. It does not cause physiological dependence and addiction.
The tool is used for:
invasions of helminths and protozoa;
preparation for a radiological examination of the abdominal cavity;
chronic constipation;
difficult bowel movements after surgery;
constipation with bloating and colic.
Subject to the conditions of admission, there are no side effects.
Pudin Hara. It is a popular Indian drug. It is composed of peppermint and spice oils. The tool is used if the stomach hurts, it relieves flatulence, restores the intestinal microflora.
Flatulence is a very unpleasant symptom, often requiring long-term treatment. Folk remedies, which contain components of herbal origin, have long proved to be an excellent therapy without side effects. Pudin Khara.jpg
It is a natural preparation with no contraindications. Pudin Hara is able to quickly relieve colic, flatulence, cramps and stomach pain. The product protects against infections, normalizes the microflora of the stomach. The drug must be in every person's medicine cabinet. After consuming unhealthy food or poor quality water, the stomach can "break down". In such a situation, Pudin Hara can become your indispensable assistant.
Healing herbs can most effectively get rid of flatulence and normalize bowel function.
The drug is prescribed in the presence of colic, cramps, abdominal pain.
Bael. Since ancient times, Bael's fruits have been used for dysentery, diarrhea, cholera, since they normalize digestion, improve the absorption of food, and are characterized by a carminative effect. The plant is a therapy in the presence of intestinal ulcers, has anti-inflammatory, anthelmintic, antiviral effects, prevents viral diseases of the gastrointestinal tract.
Various parts of this tree, as well as its extracts, are used for medicinal purposes. Bael is characterized by laxative, astringent, carminative properties, normalizes digestion. The drug is used for injections of poisonous fish, dangerous snake bites, intermittent fever, indigestion. In addition, it is antiviral, antibacterial, hypogenic, anthelmintic, which also stimulates the heart.Bael Himalaya
The drug is taken to solve the following problems:
with intestinal spasms;
impaired digestion;
helminthic invasions;
diarrhea;
colitis (inflammatory processes in the large intestine with various diseases) caused by flatulence, accumulation of toxins and mucus in the intestines;
with low digestibility of food;
as a complex therapy for viral diseases;
with spills of bile, jaundice, improves the functioning of the liver;
with fermentopathy (diseases or pathological conditions caused by the absence or impairment of the activity of various enzymes) in diabetes (characterized by strong hypoglycemic activity);
in the form of complex therapy for viral diseases;
increases appetite, aids digestion;
it has a strong anthelmintic effect;
the remedy reduces Kapha dosha and Vata, balances Pitta dosha.
Bael should not be taken by children under the age of fourteen.
Digestion is a vital process that can be a hassle for anyone. These include heartburn, constipation, diarrhea, bloating, and other signs of intestinal resentment.
According to Ayurveda, digestion is a process that maintains the physical health of a person, influencing the development of his consciousness. Digestion of food also determines our quality of life.
30 Mar 2021