Author: Ola Thomas | Category: Fitness, Food Facts, Health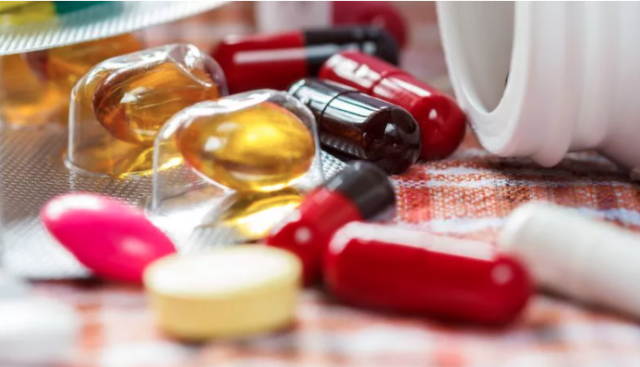 Even in gloomy autumn weather, few people like to stay at home, especially with a cough, stuffy nose, fever and nausea. Therefore, you need to carefully take care of immunity and provide the body with nutrients that will help avoid infections.
Vitamin D
One of the most important for strong immunity. The immune cells have receptors for the "sun" vitamin, and when it enters the body in sufficient quantities, the cells begin to work more actively. It is also critical for healthy metabolism, sleep and hormonal balance.
What does vitamin D contain?
The leaders in vitamin D content: fish of the cold seas (salmon, herring, mackerel, sardines, tuna, trout), seafood, eggs. A little less of it in beef liver, cheese and cottage cheese, mushrooms.
But even fish is often not enough to replenish the daily requirement of the vitamin. For example, 100 grams of farm-raised salmon contains 100–250 IU of vitamin D, while the prophylactic dosage is 400–1000 IU per day. It is difficult to fill the deficit with such fish. Therefore, if you find yourself deficient in vitamin or sea fish is rarely on the table, it is convenient to use, for example, liquid vitamin D3. ChildLife Drops, for example, are designed for children, but also for adults. One drop of 500 IU – it is convenient to adjust the dosage.
Vitamin C
Ascorbic acid is a powerful antioxidant that protects cells throughout the body from damage. With a deficiency, the overall resistance to infections decreases. It also participates in the production of collagen and accelerates wound healing, strengthens the first barrier against viruses – the skin.
What does vitamin C contain?
Most of all vitamin C is found in fruits and vegetables: rose hips, kiwi, apples, red and green bell peppers, broccoli. The difficulty is that this vitamin is especially fragile. It degrades very quickly when exposed to temperature and light. Therefore, it is advisable to eat fruits and vegetables fresh.
But in autumn and winter, our menu contains less and less fresh and more and more boiled, fried, baked – the body requires hot food. Vitamin C in it is much less, so in cold weather you can take it additionally. The main thing is not to overdo the dosage. The daily allowance for adults is 90-100 mg, but only a doctor can specify the required amount to fill the deficit.
Zinc
Although zinc is a mineral, it is no less important for strong immunity than vitamins D and C. When zinc is deficient, the activity of immune T cells, the rate of wound healing, and overall resistance to infections are reduced. Zinc helps block inflammation and protects the upper respiratory tract from it, which is especially vulnerable to pathogens.
What is zinc in it?
Nuts contain the most zinc. True, it is difficult to get the daily rate of this mineral from them. If you eat 100 grams of walnuts, you get 3 mg of zinc – a quarter of the daily value. But at the same time, you will also get 650 calories, which is not suitable for those who follow the figure. Therefore, it is convenient to drink zinc as part of vitamin complexes or mono-supplements. 10-12 mg of this substance is enough for an adult per day.
Omega-3
Omega-3 is not considered a vitamin, but polyunsaturated fatty acids are just as important for the body during the cold season. Without them, nutrition will be inadequate and fat-soluble vitamins, including vitamin D, will be much less absorbed.
In addition, in autumn and winter, the air gradually becomes drier, and with it our skin, nails and hair lose moisture faster. Omega-3 acids support the healthy functioning of the sebaceous glands and maintain the hydrolipidic balance of the skin, keeping it hydrated during the cold season.
What does Omega-3 contain?
Omega-3 is found in sea fish, nuts, vegetable oils, avocados, eggs. However, from food, like vitamin D, the body often does not receive in the required amount, therefore, for greater confidence, you can take healthy fats in capsules or in the form of odorless and tasteless liquid oil.
How to take vitamins and supplements correctly?
Before buying jars of nutrients, it is recommended to be tested for the level of essential vitamins and minerals. This can be done in any clinical diagnostic laboratory.
With the test results, you can go to the doctor. Only he will select the exact dosage and form of the drug. For prevention, you can use vitamins in complexes. But make sure that the content of each necessary substance corresponds to the daily rate. With a serious shortage, most likely, you will need mono preparations – individually, vitamins will be absorbed better and will fill the deficit faster.
28 Sep 2021