You can't do without a personal trainer in the hall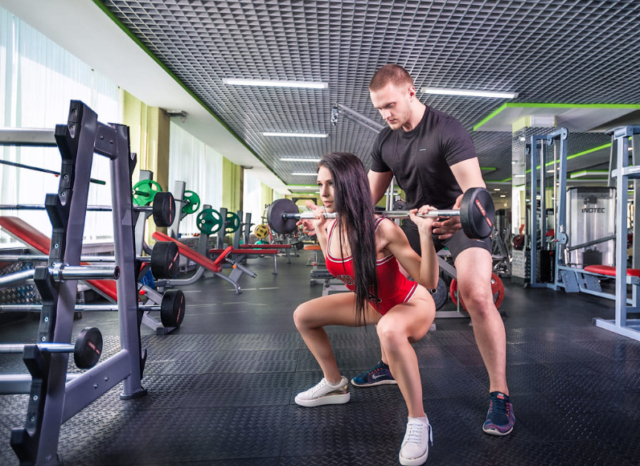 This is the first time you are in the gym, are these shiny vultures and solid dumbbells pulling you towards you? Do not rush to grab the heavier weight, you may get injured. You can't do without a personal trainer in the first months of your stay in the gym.
This is the person who will introduce you to the technique of implementation. He makes sure that he does not think of himself as a self-sufficient person. But the most important task of your personal trainer is to draw up a program of your classes in the gym. He will have to take into account yours: age, weight, body type, level of physical fitness.
Get ready to help your coach
Tell him why you opened the doors of a sports facility: build muscle, lose extra centimeters, develop stamina or just relax in the company of fun and fit people.
Proceed to find a suitable personal trainer
When a suitable candidate is found, take an interest in his story. What kind of education he received, how many years he has been working as a personal trainer, how many people have passed through him during this time, what their results were. The longer the specialist's track record, the more expensive it will cost you. Do not be fooled by the tempting cheapness of people who decide that they themselves know everything without education and will be able to teach others. This type of specialist is found in abundance in every room. They may have attractive, in your opinion, physical forms, but their path to success may turn out to be your road to defeat. There are no identical people in this world.
A qualified trainer will not load you with cyclic training in the very first days in the gym. A true trainer will prepare your body for a meeting with these loads. Have patience, it can take up to 3 months for you to work with him. classes. The created muscle corset will not allow you to easily get injured or sprained.
You can't do without a personal trainer
A personal trainer is not a pillow you can cry during your stay in the gym. Therefore, you cannot do without a personal trainer in the gym. During work – no extra talk. Only on business, and you can discuss delights with that newcomer in the hall in the company of friends.
Please follow and like us: