5 golden rules for nutrition in sports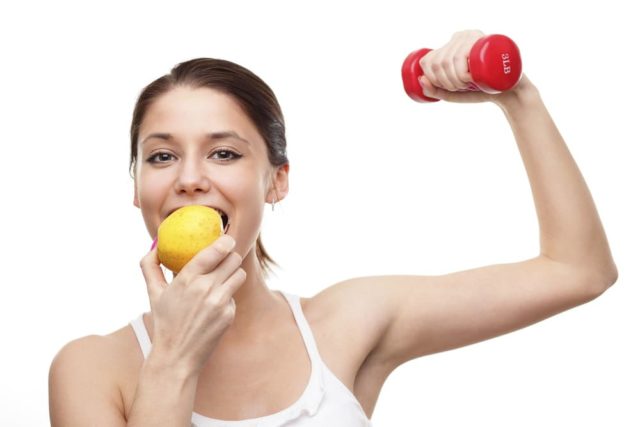 Starting to play sports, people forget about the main thing – in addition to training, you need to eat right. After all, the results in sports depend on what you eat. The article will focus on proper nutrition (nutrition rules) when playing sports.
5 nutrition rules for sports
Correctly calculate the calorie content of the diet. 

With active exercises, you need to consume more calories than an ordinary person. After all, calories are lost due to the acceleration of metabolism caused by physical activity. Therefore, experiment with the amount of food and find that middle ground in which you will eat in moderation, and you will have enough energy.

Eat fractionally. 

For 1-2 meals it will not work to consume the entire daily diet without harming the gastrointestinal tract. In order not to overload the digestive system, divide the nutrition into small particles. So eat 6-8 times a day, if possible, you can eat up to 10 times.

Eat more protein. 

Protein is the builder of new structures in the human body. With active physical activity, protein needs to be consumed more. Eat 1.5-2 grams of protein per kilogram of body weight per day. Products that contain protein – meat, eggs, milk, fish.

Eat carbohydrates. 

For active functioning you need energy. Carbohydrates are an ideal source of energy. But it should be remembered that there are healthy and harmful carbohydrates. You should give preference to healthy carbohydrates found in buckwheat, rice, oatmeal, and barley. For this reason, completely eliminate harmful carbohydrates, such as sweet, flour, smoked.

Drink water. 

During physical work, a person loses up to 500 milliliters of fluid per hour. This loss must be made up by consuming water. First of all, drink a minimum of 1.5 – 2 liters of water per day in order to feel good and set new records.
Please follow and like us: