7 habits that may weaken your eyesight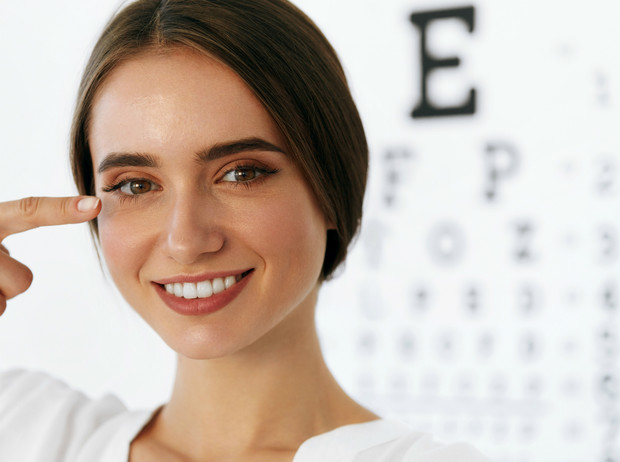 We will tell you which daily rituals end with an appointment with an optometrist and the purchase of eye lenses.
What kind of vision to be born with is, alas, not for us to decide. The "pluses" and "minuses" are drawn by the genetic lottery. So someone is lucky with one hundred percent vision, someone has been inseparable from glasses since childhood, and someone is observing constant jumps – depending on the level of stress and concern for their health.
However, vitamins and regular visits to the ophthalmologist are also not a guarantee of stable and long-term one hundred percent indicators. Too many factors come into play, and the main one is the aging of the body. In addition, if you analyze the situation in general, you can see that very often we ourselves bring our vision to the point of no return – with bad habits and daily actions, which, it seems to us, do not entail negative consequences. In our material, we have collected those of them that we meet most often and cause significant harm to eye health.
1. You forget to wear sunglasses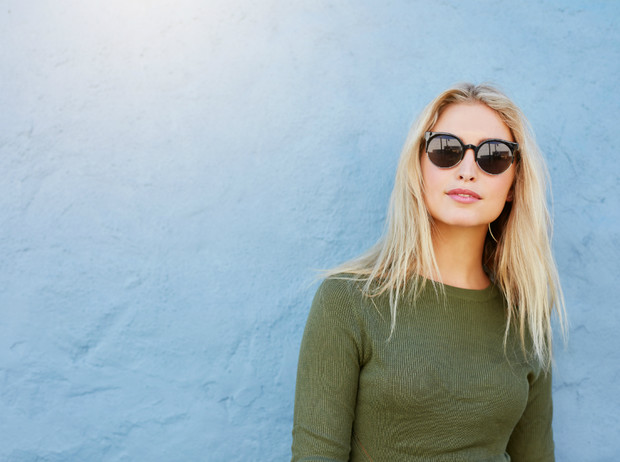 Excessive exposure to UV rays can damage the retina and trigger the development of cataracts and the appearance of tumors. Of course, you should not be scared: such cases are more likely due to the predisposition of the vision of each specific person, but this fact must be borne in mind when going under the scorching rays of the sun. It is also important to remember the correct choice of lenses during the hot season. Try to opt for UV-marked models, which will create an additional protective barrier between your retina and the UV rays.
In ophthalmology, the link between smoking and an increased risk of cataracts and loss of vision has long been proven. Smoking can also cause age-related macular degeneration, which is associated with damage to a small area on the retina that is responsible for central and acute vision. When this small area stops functioning, you begin to see worse. And smoking almost doubles the risk of developing the disease.
3. You go to the pool or shower with lenses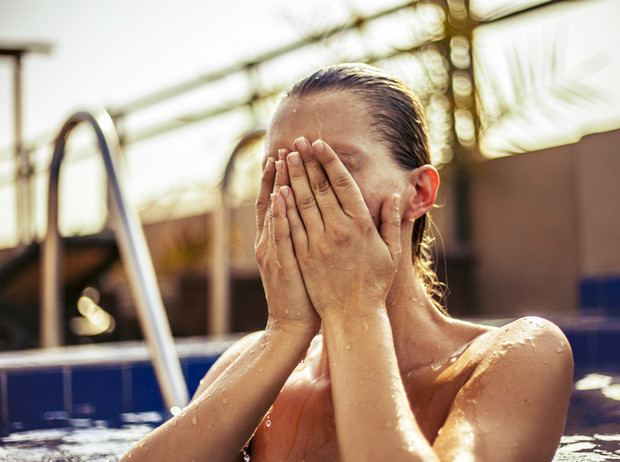 If you do not remove your lenses before entering the water – ocean, sea, swimming pool, or just a shower – then you need to be sure how well your optical products are for swimming. For example, if your lenses are highly hydrophilic, then remember that they are capable of letting in and retaining water. And if we take into account the number of substances and bacteria that are harmful to the eyes, which is present, for example, in the same basin or river, then there is a serious cause for concern. Our advice: if you cannot imagine your life without water procedures, do not be too lazy to acquire quality lenses.
4. You rub your eyes often
When you rub your eyes with your hands and don't think about how long ago you washed them with a cleanser, the chances of bringing dirt and bacteria into them increase dramatically. And if you notice that the action has become almost a habit, then get ready that pink eye syndrome will become your constant companion. When you rub your eye, you damage the cornea, which in turn can lead to keratoconus, a condition in which the cornea becomes thinner and therefore bulges outward. In this case, the fragile vessels around the eye begin to collapse. It is easy to imagine how this affects eye health and vision in general.
5. You stay on the computer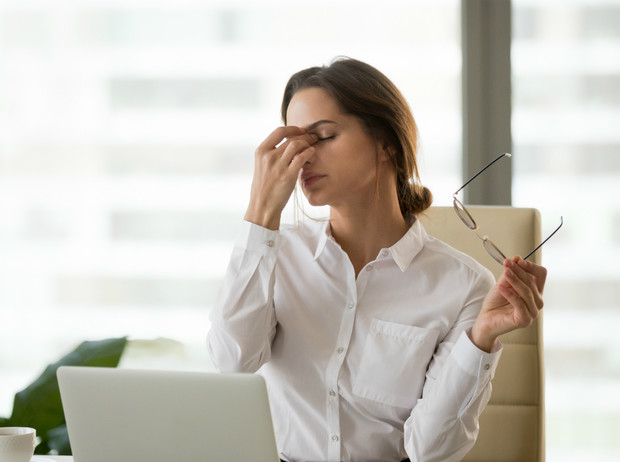 If you sit at the computer for a long time and hardly take your eyes off the screen, then by the end of the day you may feel unpleasant symptoms of dry eye ( read also: "How to keep your eyesight if you work at the computer all the time" ). This happens especially often when you are trying to read small text with bright blue backlighting. Under such conditions, the frequency of blinking decreases, due to which the mucous membrane of the eye begins to slowly but surely dry out. Due to insufficient moisture, the eyes get tired faster, vision becomes blurry, and the eye lens begins to deform. Studies have shown that sitting at the screen of the device for a long time without respite leads to a deterioration in the condition of the retina and an increase in the risk of developing myopia.
Ophthalmologists recommend adhering to the "20-20-20" rule to effectively relieve eye strain. After every 20 minutes spent at the computer, look away 20 steps and hold them for 20 seconds. This "warm-up" will help relieve the accumulated stress from the eyes.
6. You are eating an unbalanced diet.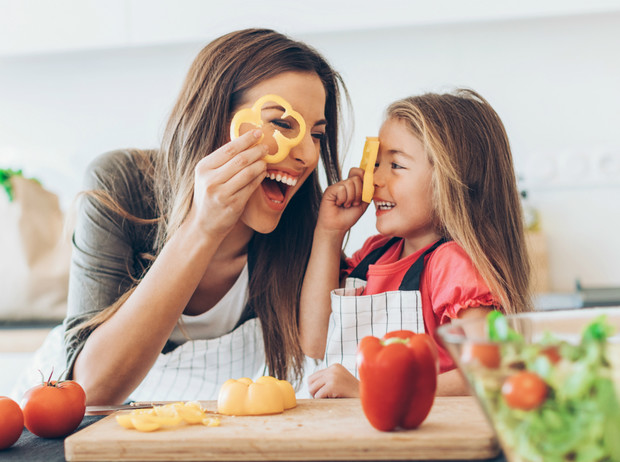 There is no need to talk about healthy eating in urban settings, but you should still try to put your diet in order. Moreover, it may even work out. Vitamins in tablets and complex nutritional supplements are unlikely to replace fresh vegetables from the garden and fruits plucked from the tree, but if you consult a competent nutritionist and nutritionist, you can find the optimal replacement for them. Moreover, without sufficient consumption of certain nutrients, your vision will begin to fall pretty soon. Carrots, blueberries, liver, spinach, fatty fish are all important to consume as often as possible. Lack of these products can lead to early retinal degeneration and cataracts, and in the case of children, to the development of myopia.
7. You don't think about lighting
In the evening it can be very pleasant to read your favorite book under the dim light of a table lamp, although it is quite possible that sometimes you prefer candles to them. This all sounds very good, but in fact, regular reading in poor light and improper landing can change your vision for the worse in just a few months. Ophthalmologists strongly recommend working, painting, or reading with an upright fit and evenly distributed light. In this regard, lying reading is the most dangerous option, since it directly leads to vision problems (including myopia and astigmatism).
Please follow and like us: