Why is it important to eat a variety of foods?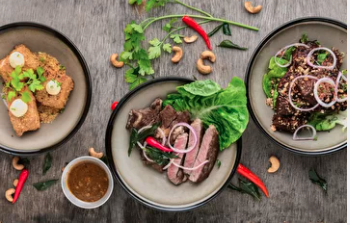 Food should be varied.
Comfortable doesn't mean correct.




Eating the same thing day after day is very convenient. However, it is important to know that for a long active and healthy life, our body needs a wide variety of nutrients and trace elements.

Physiological need for a varied diet.




The main recommendation of the World Health Organization: "Eat a variety of foods." A wide variety of foods increases the likelihood that you will get enough of all the nutrients you need. According to 

a recent study

 conducted in Finland, children from a monotonous diet increase the risk of developing allergies and asthma.

Psychological need for a varied diet.




In addition to the physiological need for a variety of foods, there is a psychological need. Firstly, with a varied diet, a person does not get tired of eating the same thing. Secondly, the reduction of dietary restrictions leads to a reduction in episodes of uncontrollable overeating.

Five main food groups.




It is important to eat foods from all five major food groups.

Meat, fish, poultry, eggs, nuts;

Fruit;

Vegetables and legumes;

Bread, cereals, rice, pasta;

Dairy and sour-milk products, cheeses.
Please follow and like us: