HOW TO ACHIEVE THE PERFECT PRESS?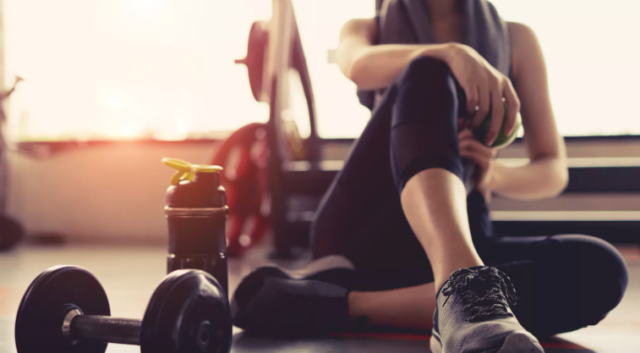 HOW TO ACHIEVE THE PERFECT PRESS?
Often we see girls who plow themselves in training, visit the club at least 3 times a week and visually nothing happens to their press, from the word, at all!
Many will now say: "you need to download the press every day!" But they will be wrong.
What's the matter? Let's figure it out!
1. Everyone has a press! Absolutely! The press is involved in all exercises and it trains every time we perform any physical exercise. For more work, it is enough to focus on it once a week, as for any other muscle.
Then why don't we have cubes?
2. Point 2 follows here: our cubes are under fat! Yes Yes! Everyone under a layer of fat has cubes! So how do you get them out of there? After all, fat does not go locally! It goes evenly from all parts of the body!
3. Nutrition and calorie deficit! In order to expose our abs, a calorie deficit is essential to get rid of belly fat. What does it mean? You must burn more calories than you consume.
If we consider that a calorie is an energy, then we must spend more energy than we consume it from food.
For this, training is necessary, because in ordinary life, rarely anyone can spend the required amount of kcal.
4. What kind of training do we need to have cubes and the body embossed? Of course, power!
Are you burning the most calories per workout?

The process of burning fat after a workout lasts another 24 to 72 hours, due to muscle recovery (energy goes there)

Muscles grow, giving the same relief!
5. And what to eat, you ask? Well, everyone already knows about PP nutrition, that is, Proper Nutrition. This is a rejection of flour, fried, sweets, fast food, in general, everything that our body does not need to eat, simply because it is harmful and ideal for the figure!
And, of course, food should be in moderation! This is 1500-1600 kcal per day, subject to regular training 3-4 times a week! At first, you will definitely have to count kcal in the application, then you will intuitively understand how much you can eat.
6. And, of course, water balance and sleep! Do you know that the main process of losing weight occurs in a dream? You need to sleep 8 hours a day!
Well, water! Do not forget that for a full metabolism we need to drink 1.5-2 liters of pure water per day!
Summing up:
To have a beautiful press and a flat stomach – the main thing is to eat right! exercise regularly and efficiently, drink plenty of water and get enough sleep!
Good luck and perfect press to all!
Please follow and like us: