8 HEALTHY FRUITS FOR A BEAUTIFUL FIGURE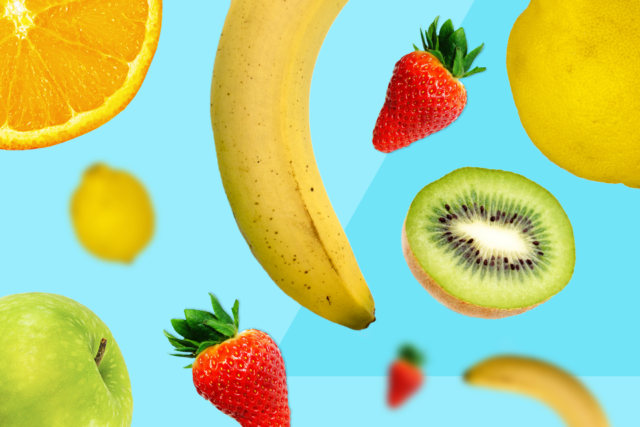 Fruits are a source of vitamins, minerals, trace elements, antioxidants, and fiber. All these substances help the body function better, fight various viruses and diseases, and remain energetic and healthy.
However, some fruits contain fructose, and sometimes have a high-calorie content, which means that they do not bring benefits to those who follow the figure and exercise. But this is not a reason to completely abandon the fruit diet.
Bananas
Bananas are good for athletes who are gaining muscle mass. They are rich in trace elements and vitamins, perfectly replenish the strength and loss of potassium and glycogen after exercise. There is one thing but: the glycemic index of bananas is quite high, so people who are trying to lose weight should eat bananas sparingly.
The apples
Apples are low-calorie fruits for all occasions. They can be eaten during working hours, to satisfy hunger during a walk and eat before training (in 30-40 minutes), and thereby provide yourself with energy to perform exercises. Apples contain a large amount of fiber, vitamin C and iron, which are very important for the diet of athletes.
Oranges
Oranges contain a large amount of vitamin C and fiber – what the body needs after a workout. By consuming oranges after a workout, you stimulate metabolic processes in the body and restore important trace elements that were lost during exercise.
Strawberry
Strawberry is a berry with excellent taste, low-calorie content and glycemic index and a lot of fiber. It is better to eat strawberries in the morning before training, along with cereals. Such a breakfast will not only be tasty and nutritious but will also help to gain strength before training, provide a powerful burst of energy and a boost of energy.
Garnet
Athletes who have low hemoglobin levels in their blood should pay attention to pomegranate. Pomegranate perfectly restores iron loss and enriches the body with vitamin C. That is why it is useful to use it after a workout.
Grapefruits
Grapefruits are another source of vitamin C. For athletes who are trying to lose weight and lose their hated extra pounds, these are irreplaceable fruits. They help establish metabolism, promote healthy metabolism, and also fight various types of viral diseases.
Kiwi
Kiwi, or Actinidia, contains folic acid, which is necessary for athletes after cardio and strength training. It positively affects the nervous system and helps to recover quickly after intense exertion.
Lemons
Everyone knows lemons as a fruit that helps fight diseases and viral infections. And yet, thanks to vitamin C in the composition, lemons help fight pests and provide support for the liver. Water with lemon perfectly tones gives strength and energy, so it is useful to use lemon during training.
If you play sports and want to have a good figure, feel free to add these fruits to your daily diet.
Please follow and like us: