6 OF THE BEST WOMEN'S PELVIC FLOOR EXERCISES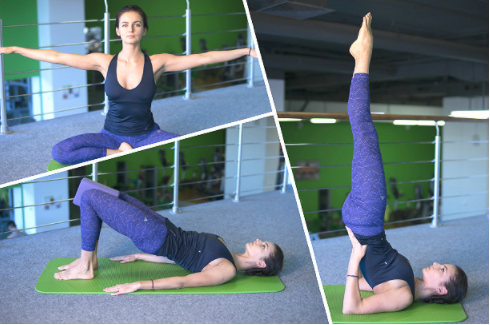 THE 6 BEST PELVIC FLOOR EXERCISES FOR WOMEN!
This program will allow you to strengthen your pelvic floor muscles, open your pelvis, improve blood circulation and even heighten the sex experience!
"CAT"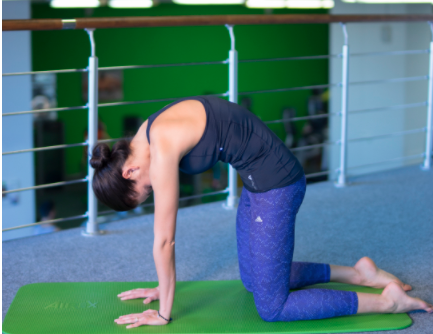 As you exhale, rounding your back, you need to twist the pelvis and tighten the deep abdominal muscles, as if pulling them in and up. Try to feel a stretch in the lower back and relax your neck by dropping your head down completely. strengthening the muscles Then, while inhaling, return to the starting neutral position. The back is straight.
"SHOULDER POST"
The starting position is lying on your back, legs are bent at the knees, the legs are perpendicular to the floor, the feet are at the width of the pelvis. Emphasis on the work of the buttocks and pelvic floor muscles, as well as articulation (extension) of the spine.
As you exhale, twisting the pelvis, tighten the buttocks, draw in the deep muscles of the abdomen, creating a "vacuum effect" and lift the pelvis, leaving support on the shoulder blades. The neck is relaxed. As you inhale, return the pelvis to the floor, stretching the entire spine along the floor.
"ROLL"
Emphasis on the work of the pelvic floor muscles and the articulation of the spine.
Having grouped, pull in the abdominal muscles and, maintaining this strength, perform a roll, touching the floor with your shoulder blades, and then come back. Try to do the exercise smoothly.
WE REVEAL THE MUSCLES OF THE INNER THIGH
The starting position is sitting on the floor, with straight legs open as wide as possible to the sides. Legs active, create traction through the heels. Begin bending forward with your back straight, creating a gentle stretch of the inner thigh muscles. Hold this position for 30-40 seconds.
BENDS TO ONE STRAIGHT LEG
Starting position is sitting with one leg extended to the side.
While inhaling, keeping the buttocks pressed to the floor, tilt to the side, towards the straight leg.
INVERTED POSITION
Group, lift your pelvis and stretch your legs up to an upright position.
Tighten your glutes and abdominal muscles. Feel active legs, stretch your toes up. Hold the position for 30 sec.
Please follow and like us: