10 SIGNS WHY YOUR DIET DOESN'T WORK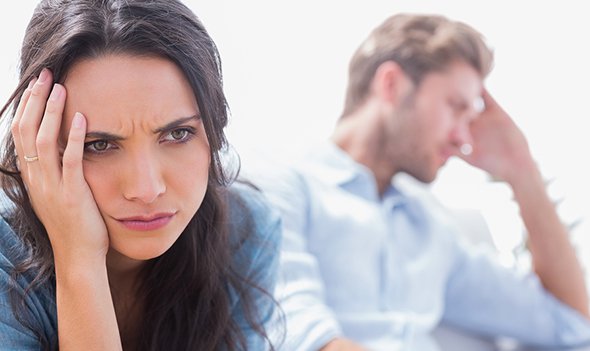 Few women smile when they hear the word diet. Most of them frown, remembering what torment they had to endure and how many nerves to fray. However, hunger, fatigue and constant thoughts about food are not at all companions to weight loss. Losing extra pounds should not be accompanied by discomfort. Pay attention to the body's warning signs and see if the diet is working. Give up the wrong diet now – in the future you will not be excruciatingly hurt for the lost days and ruined health.
CONSTANTLY HUNGRY
If it's hard to focus on everything except thinking about food, then the body is starving. Regular malnutrition slows down the metabolism, on which the loss of extra centimeters directly depends. Increase your daily calorie intake, otherwise, weight loss will result in a dramatic weight gain.
I DON'T FEEL LIKE EATING AT ALL
Complete loss of appetite is also a wake-up call. Constant suppression of hunger and eating exclusively low-calorie foods leads to a malfunction of hormones. Even a seemingly gentle diet can disrupt the balance between leptin and ghrelin (the hormones of satiety and hunger). To restore balance, review your diet, and include high-calorie foods.
FEELING UNWELL
Headaches and dizziness should not accompany your diet. Feeling unwell is the result of a lack of nutrients. If you feel unwell, urgently dilute the diet with more high-calorie and vitamin-rich foods.
FAST FATIGUABILITY
The body requires more coffee, getting to the gym becomes lazy, and exercising is generally unbearable. These are all the result of a deficiency in protein and vitamins D and B12. Usually, the problem is solved by adding meat products to the diet.
FORGETFULNESS AND IRRITABILITY
You are tormented by unreasonable anxiety and fears, small everyday stresses are unsettling, you often break into friends and colleagues, forget what you wanted to do … Serious problems with the emotional sphere are caused by a lack of vitamins, proteins and fats, which are also necessary to maintain normal health. Include in your diet foods rich in nutrients your body needs.
DIGESTIVE PROBLEMS
Digestive problems, including food allergies, signal that it's time to stop dieting – it's not right for you. Stomach disorders, changes in stools and various pains occur due to an unbalanced diet. See a specialist for a personalized diet.
WEIGHT DOES NOT DECREASE
Prolonged restriction of the body's calories leads to a slowdown in metabolism. The disturbed metabolism begins to prepare for hunger strikes and stores everything that it can get in the form of fatty deposits on the waist, hips and other parts of the body. To get your metabolism in order, allow yourself to break your diet a little for a couple of weeks.
DIFFICULTY FALLING ASLEEP
Your sleep should not be hindered by hunger and stomach rumblings. Forget the "drink 2 glasses of water and fall asleep before the stomach gets deceived" method and reconsider your diet. Most likely, the body lacks nutrients and needs to be replenished.
APPEARED PROBLEMS WITH APPEARANCE
The diet doesn't work or works very poorly if your nails begin to break, your hair dulls, and you have skin problems. Tired, dry skin signals a lack of calories, and a change in complexion signals a lack of nutrients.
HANDS ARE OFTEN COLD
Among dieters, cold hands are one of the most common complaints. In response to it, any specialist will advise you to revise the diet and enrich it with foods containing fats. As insidious as this nutrient is, our body needs it in a reasonable amount.
When in doubt whether your diet is working or not, seek professional advice. He will help to adjust the diet and get rid of the health problems that have arisen. Do not forget also that losing weight only by changing your diet is ineffective, so be sure to sign up for a gym.
Please follow and like us: