3 easy recipes for a healthy breakfast: delicious, inexpensive, simple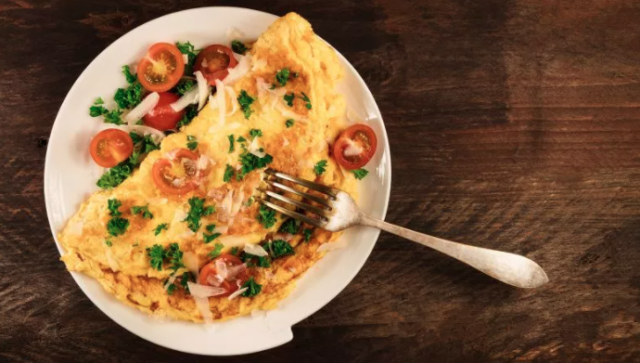 It's no secret that breakfast is the main meal of the day. It starts the digestive processes, gives us energy and mood for the whole day. It is important not only not to skip breakfast, but also to learn how to choose the right foods so that the first meal is both nutritious and balanced. Here's how to do it.
Breakfast should contain all the necessary micronutrients: complex carbohydrates, fats, protein and fiber.
Complex carbohydrates are found in cereals, pasta, and whole grain breads.

Protein – in cottage cheese, eggs, fish, cheese, caviar, etc.

Healthy fats – in olive oil, avocados, nuts, fish.

Fiber – in berries, fruits, fresh vegetables, cereals.
All these trace elements are needed by our body, so eating only oatmeal or only an omelet for breakfast is wrong. To get a balanced breakfast, you need to add nuts (fats), fruits / berries (fiber) to porridge (these are complex carbohydrates) and additionally eat a small portion of cottage cheese or yogurt (protein).
If you're making an omelet (protein) for breakfast, make sure to add some fresh vegetables (fiber) and a whole grain bread sandwich (complex carbs) and avocado (fat) to your plate.
Oatmeal with arugula and lightly salted salmon
Oatmeal is the leader on the list of PP breakfasts: it's delicious, healthy, and easy to prepare. You can experiment with fillings, the most popular are: tomato + cheese, curd cheese + salted fish, nut butter + banana.
Ingredients per serving
For dough
1. Egg – 1 piece
2. Kefir or fermented baked milk – 70 ml
3. Oat flour – 5 tbsp. l
4. Olive oil – 1 tbsp. l
5. A pinch of baking soda
6. A pinch of salt
For the filling
1. Slightly salted salmon -70 g
2. Arugula – 25 g
3. Curd cheese – 2 tbsp. l
Preparation:
1. Shake the egg with salt, add kefir, soda, flour and butter. Stir until smooth.
2. Put the resulting dough in a preheated pan, flatten and fry on both sides for 2 minutes (covered, over low heat).
3. Grease one half of the oatmeal with curd cheese, put the fish and arugula. Fold in half.
French omelet with tomatoes and cheese
The omelet according to this recipe turns out to be very tender and airy. Just like oatmeal, it can be prepared with a variety of fillings.
Ingredients
For an omelet
1. Eggs – 2 pcs
. 2. A pinch of salt
For filling
1. Tomato – 1 pc
2. Cheese – 30 gr
3. Greens
Preparation:
1. Separate the yolks from the proteins. Add a pinch of salt to the yolks and mix.
2. Also salt the proteins and beat with a mixer until strong peaks.
3. Combine the yolks with the whipped whites and stir by hand with a spatula.
4. Put the resulting mass in a preheated pan and cover with a lid for a couple of minutes.
5. Add grated cheese and finely chopped herbs. Cover again and cook for a couple of minutes.
6. Place thinly sliced ​​tomato on one half of the omelet and fold in half.
7. Serve hot with a slice of whole-grain bread.
Lazy Oatmeal with Banana, Nuts, and Flax Seeds
Super recipe for those who don't have a lot of time to prepare breakfast in the morning. Lazy oatmeal is prepared in the evening – in the morning you just need to get it out of the refrigerator.
Ingredients per serving
1. Oatmeal flakes (not instant) – 60 g
2. Fermented baked milk – 250 ml
3. Banana – 1 piece
4. Nuts – 1 tbsp. l
5. Flax seeds – 1 tsp
Preparation
1. Pour oatmeal, nuts and flax seeds into the bottom of the jar or food container.
2. Add fermented baked milk and mix. We put it in the refrigerator for the night.
3. In the morning add the sliced ​​banana and serve.
Please follow and like us: