HOW TO KEEP A TONED BODY ON VACATION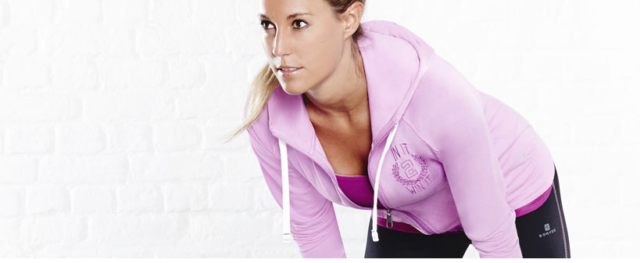 Read our recommendations and find out how you can stay fit at home, at work, or even on vacation! We will show you how to care for such a valuable item as your body. Follow our 5 tips and you will look beautiful and athletic!
WHAT TO PUT IN YOUR SUITCASE …
… Everything you need for your sports holiday ! Your figure will certainly be fit this summer thanks to the advice of the instructor. How? Taking on the road compact fitness accessories: dumbbells, weights, fitness tape, exercise tube, expander, jump rope, fitness mat, etc. There are many options for preparing a summer fitness kit! Workouts are also not a big problem: just go to the Domyos coach section to get access to dozens of free exercise videos.
ARRANGE YOURSELF AN ACTIVE AWAKENING
You can even do this on vacation if you develop new habits the moment you get out of bed. Start by gently awakening your muscles with a stretching session. Stretching helps to increase muscle tone and elasticity, relieve tension. It also counteracts age-related muscle degeneration. One exercise is especially suitable for this: put your legs parallel to the width of the pelvis, slowly lower your head, pulling your chin towards you. Round your back by straightening its vertebra by vertebra. The legs should be straight, the body tilted slightly forward, the bodyweight should be forward. Drive all thoughts out of your head, breathe deeply. Freeze in this position for 3 minutes, then return to an upright position, straightening every part of the body: pelvis, lower back, back muscles, neck muscles.
LEAD AN ACTIVE LIFESTYLE NO MATTER WHAT
This summer, if the desire to soak up the sun awakens in you, do not give in to it! The results of your year's work shouldn't be wasted. Take advantage of every opportunity to improve your body. For example, to strengthen your arm muscles at any time, remember this simple tip: grab a dumbbell or small bottle of water, stand with your legs apart and slightly bent at the knees, your pelvis forward. Take a dumbbell in one hand and wrap it behind the back of your head, with the other lean on your thigh. Inhale and straighten your right arm without moving your elbow. As you exhale, return to the starting position. Repeat this exercise 15 times on each hand every day.
BATHE
If you are relaxing by the sea, why not combine business with pleasure and do a fitness exercise that will help maintain muscle tone : walk along the beach in the water above the ankle. How? Place your left leg as far away from you as possible on the ground and bend it at the knee. Push your torso up to bring your feet together. Change your leg. What is the benefit? Water-resistance forces the quadriceps muscles to work harder, and sand reduces body stability by mobilizing deeply located muscles. Muscular thighs are guaranteed!
DEVELOP POSTURE
Even lying on a beach towel, you can waste no time doing a couple of posture correction exercises. By keeping your body at the top, your muscles are tightened and your figure slimmer. How to do it? Pull your head up, shoulders down, and back. Look at a distant point in front of you. Remember to tighten your neck muscles. Having assumed that this is how it should be, make a few lateral movements left and right, then slowly draw circles in the air. Mission completed!
These simple yet effective fitness exercises will help you stay fit during the height of your summer vacation. Enjoy your vacation !
Please follow and like us: