Healthy Kids
Healthy Kids
Ebook Synopsis
While you can still guide them, you need to help them understand the different aspects of their health. In doing this, you do not have to sound as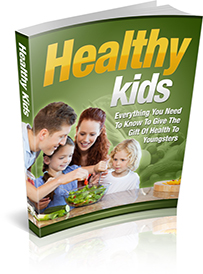 if you are giving a sermon or a lecture. Through your nurturing and care along with their other daily activities, you can ensure that your kids have healthy and balanced lifestyle.
The habits that kids would develop will surely be carried on through their adult years. While they are still young, it is every parent's duty to help them develop the right habits. Along with character development, you should also take into consideration the daily habits of your kids, for instance, the foods that they eat, their physical activities, their relationship with other people and even their perceptions on things and the environment.
Kids do not have ample knowledge about the world. Most of the time, they get easily enticed with foods or even with activities they think are fun and enjoyable without taking into consideration the negative effects.
In order to help them, you need to discipline your kids in such a way that they grow to become individuals who are responsible, health conscious and mature.