About the benefits of yoga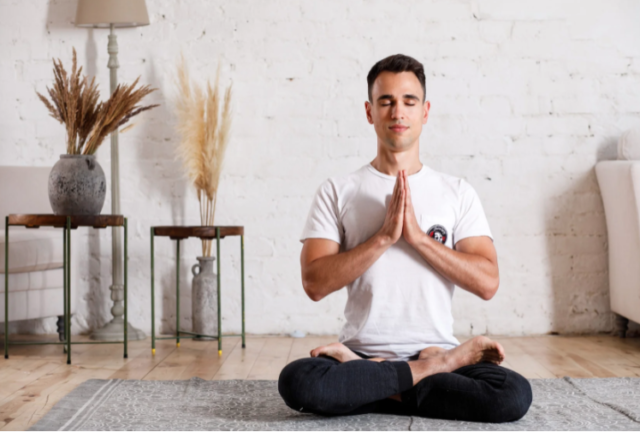 Yoga is a system of physical and spiritual practices that has come to us from time immemorial. The first mentions of yoga are contained in treatises that are more than 5000 years old. In ancient times, yoga was practiced in order to achieve a state of spiritual awakening – samadhi. Nowadays, yoga is considered as a universal system that helps to develop flexibility, strengthen bones and muscles, and also solve some health problems. Why are more and more people choosing yoga and not some other health system? One sentence can answer this question like this: 
Unlike game and competitive sports, yoga is aimed solely at improving the body and spirit. A yogi (this is the name of a person who practices yoga) does not compare his achievements with the successes of other people, does not seek to set a record, does not set standards and limits for himself. He has his own path, and he follows this path at his own pace. Keep this in mind when you do the exercises. Focus solely on your feelings and do not look at others. In yoga, the main thing is regularity and the right state of mind. Everything comes with practice. Do not chase records, especially if you are just starting out. Over time, your body will improve, and complex asanas will become available to you. 
Yoga is the path to a perfect mind
In addition to physical exercises, yoga includes work with consciousness. Many people believe that philosophy and mental training have nothing to do with physiology. 
In fact, when the mind becomes harmonious and orderly, all body systems begin to work correctly and in harmony. Moreover, the external life of a person also changes, he becomes healthy in all respects. After all, what is health? Here is the definition of this word given by WHO – World Health Organization: 
Yoga gives not only bodily harmony, flexibility, and freedom of movement. In the yoga system, there are a huge number of methods that allow you to gain complete control over your mental and spiritual state. In addition, yoga helps to solve problems related to the social life of a person. Work, personal life, relationships with friends and colleagues – all this comes into harmony as a person acquires a healthy outlook on things. 
Yoga for a better quality of life
Many people who start practicing yoga seriously and thoughtfully soon notice that all aspects of their lives are changing for the better. Work begins to bring satisfaction, money and free time appear, relationships with people improve. And it is no coincidence. 
Yoga not only solves health problems but also relieves pain and gives energy. It helps clear the mind of all negative thoughts, anxieties, and fears. A person begins to feel good not only physically, but also mentally. He is calm, always positive, and friendly. He understands the causes and consequences of his own and other people's actions, and therefore always makes the most rational and healthy choice. He is aware of the nature of his desires and sets himself the goals that he really needs for personal growth and fulfilling life. He refuses the delusions and stereotypes that control people and makes his own choice. As you know, like attracts like – and the social circle of such a person includes people who are just as well aware of themselves. Thus, yoga helps a person to create his own world, in which everything is positive, prosperous, and harmonious. 
Of course, this does not happen immediately. But you can take the first step on this path today by starting yoga. 
How yoga helps you achieve your goals
In life, people face a lot of difficulties. Sometimes even the simplest things require a lot of time and effort. Only a few are able to set the right goals and achieve them in the most effective and economical way. And it's not about special intellectual abilities or a happy coincidence. The secret is in the full concentration of attention on the task at hand. This is something that is inaccessible to most people due to the fact that they have never been taught this. 
Yoga can help solve this problem. Yogic practices were originally aimed at ensuring that a person striving for spiritual perfection could concentrate his attention. For centuries, special postures and exercises have been perfected, which helped to purify the mind, helped to gather thoughts together. All asanas are designed to ensure that a person focuses his attention exclusively on what his body is doing. A person is removed from life's problems and stresses. Anxious thoughts about the future go away, and a person begins to live in the current moment, is here and now. 
Any yogic practice not only energizes the body, but also "refreshes" feelings and thoughts. A person with a clear mind finds new ways to solve problems, it is easier for him to focus on what he is doing. When you start practicing yoga, you will soon notice that not only your body, but also your current affairs are returning to normal. All this is the result of the practice of concentration.
Please follow and like us: