100 Incredible Happiness Hacks
100 Incredible Happiness Hacks
Ebook Synopsis
All of us want to be happy – the only issue is that we put a lot of conditions for happiness to enter our life. We resist it and we say "I need this and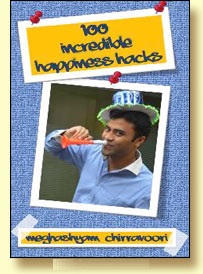 that to be happy." Or we keep thinking about the past and the future.
You can be happy right now – no matter how much money you have and no matter whether you are single or in a relationship. Nothing else is required. All you need to do is lower your resistance.
100 Incredible Happiness Hacks has some fascinating tips to lower your resistance to happiness.