Lawful Enlightenment – The Path To A Rewarding Relationship
Ebook Synopsis
This is a Relationship and Self Development book, intended to help people better themselves and their relationships, with their Partner/Spouse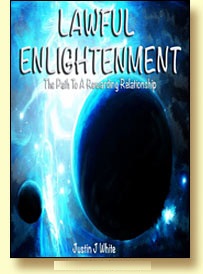 and the people around them. It also helps them with their self esteem and to work on their weaknesses they face in everyday life, to overcome problems they may need help with.
This short book was written to create positive intentions within; it is here to help you in life. It will give you the down to earth advice you need in order to help you achieve a great relationship, which could also contribute to improving other important aspects of your life. Feel positive while reading it and spread the great message to all those around you. Life is in your hands and your mind is in the universe. Stay true to yourself and always look forward.
The message is in your hands!